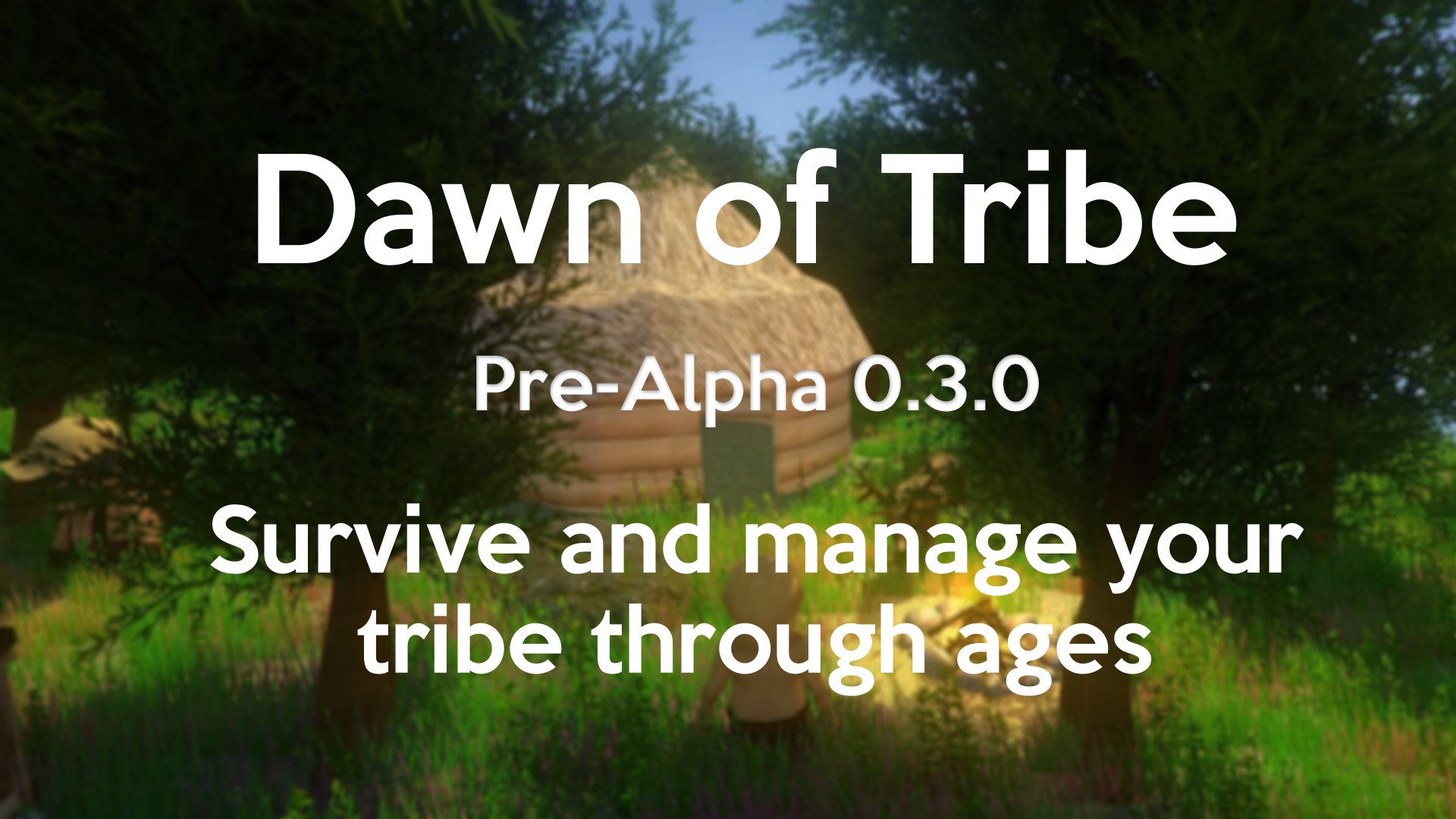 Dawn of Tribe
Dawn of Tribe 0.3.0 Pre-Alpha
---
Hi everybody, welcome to the 0.3.0 devlog! The main thing in this update is bug fixing, there are TONS of bug fixes and little ameliorations that make the game more enjoyable! Here is a precise list:
Better camera
Items infos and descriptions in workbench
Change wood to sticks
Easier objects picking
Tools wear and destroy after a certain number of uses
Better scene
Task system to guide the player
Better menu
Music (menu and night theme)
Sounds effects (task completed, eating)
Flatten terrain when you place fondations
Interactable terrain trees and rocks (much better performance than single gameobjects!!)
Change time period (prehistory -> antiquity -> etc.) and unlock new buildings
Almost all 3D models for Antiquity (only 2 are currently implemented) : villa, building, house, windmill, church, blacksmith, well, place with a fontain
Settings in pause menu
TONS of bug fixes
And much more little things!
Files
Dawn of Tribe 0.3.0 Windows.zip
137 MB
Oct 01, 2017
Dawn of Tribe 0.3.0 Mac.app.zip
151 MB
Oct 01, 2017
Dawn of Tribe 0.3.0 Linux.zip
155 MB
Oct 01, 2017