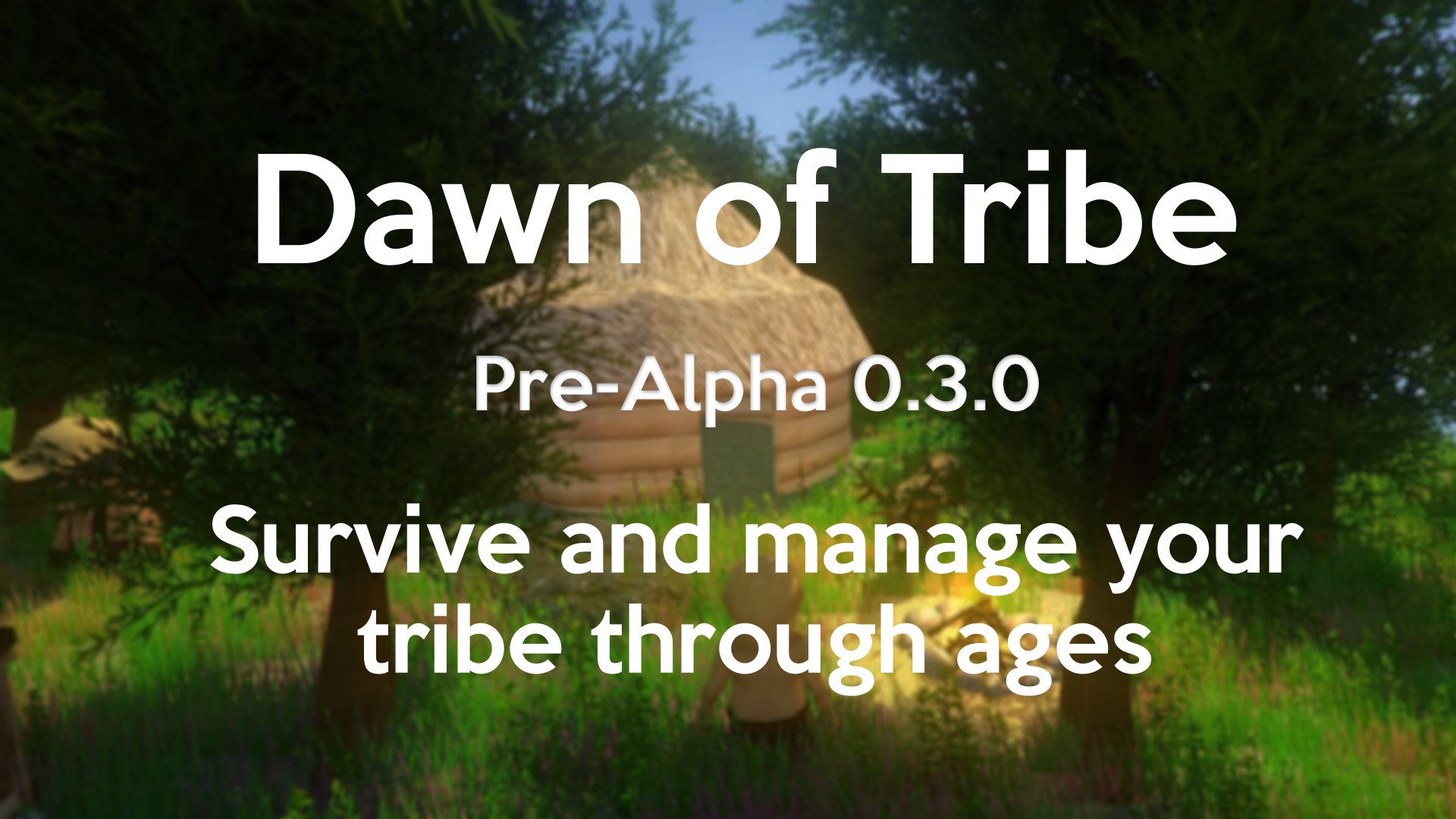 Dawn of Tribe
Hey everyone!
Welcome to the very first wednesday I'm very happy to show you what I've been working on since the 0.3.0 update :)
I. Village ressources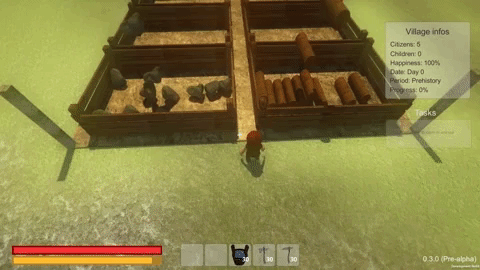 I created a complete system to make them appear physically in different boxes by item!
II. Well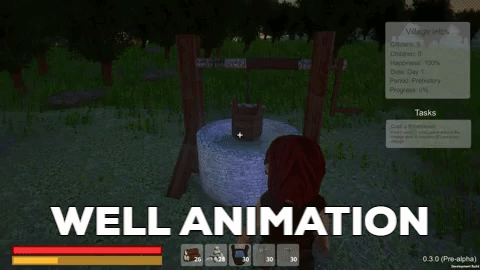 I implemented a complete animation to draw water from it and get a water bucket!
III. A* Multi Threaded Pathfinding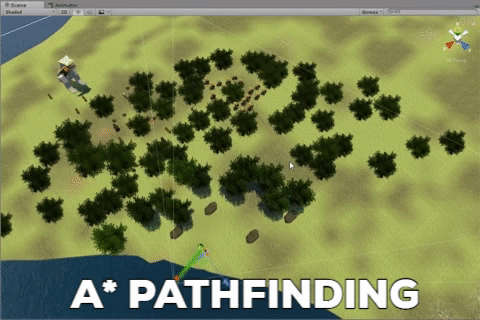 To begin with citizens AI, I thought that the first thing to do was to implement a pathfinding system. It's now done and completly optimized and working! (they don't walk through trees / rocks / under water / any building)